Moms For Liberty and the Banality of Evil
Yesterday, I attended a rally in Melbourne, FL, protesting the banning of books from (so far) school libraries. As in many places around the country, this is part of a coordinated effort by the astroturf group known (with maximum irony) as Moms for Liberty. M4L and their anti-knowledge fellow travelers are taking advantage of a fact that became clear in the Trump years — if you go far enough over the top, anyone describing what you're up to tends to sound crazy.
For starters, it takes a minute to digest the fact that in 21st-century America there are people trying to ban books at all. There's a lot of history around this activity, none of it good.
Having accepted that, try grasping the fact that one person might be personally responsible for the removal of hundreds or thousands of books. Seems ludicrous, no? But here we are.
Here in Brevard County, sadly the home of M4L, our school board created a committee to review challenged books in the school library. That is, the first 11 of the challenged books, to be reviewed over the course of a year. All those books were challenged by one person, but more on all that below.
I'm a volunteer parent representative on that committee. We've had two meetings so far, feel free to watch them if you have a few hours to kill:
Back to the protest. As you'd hope when you're trying to raise awareness, there was some news coverage.
News 13 reached out to M4L for a response. I don't know what they were expecting, but if by now you are expecting a fact-adjacent word salad, give yourself a gold star!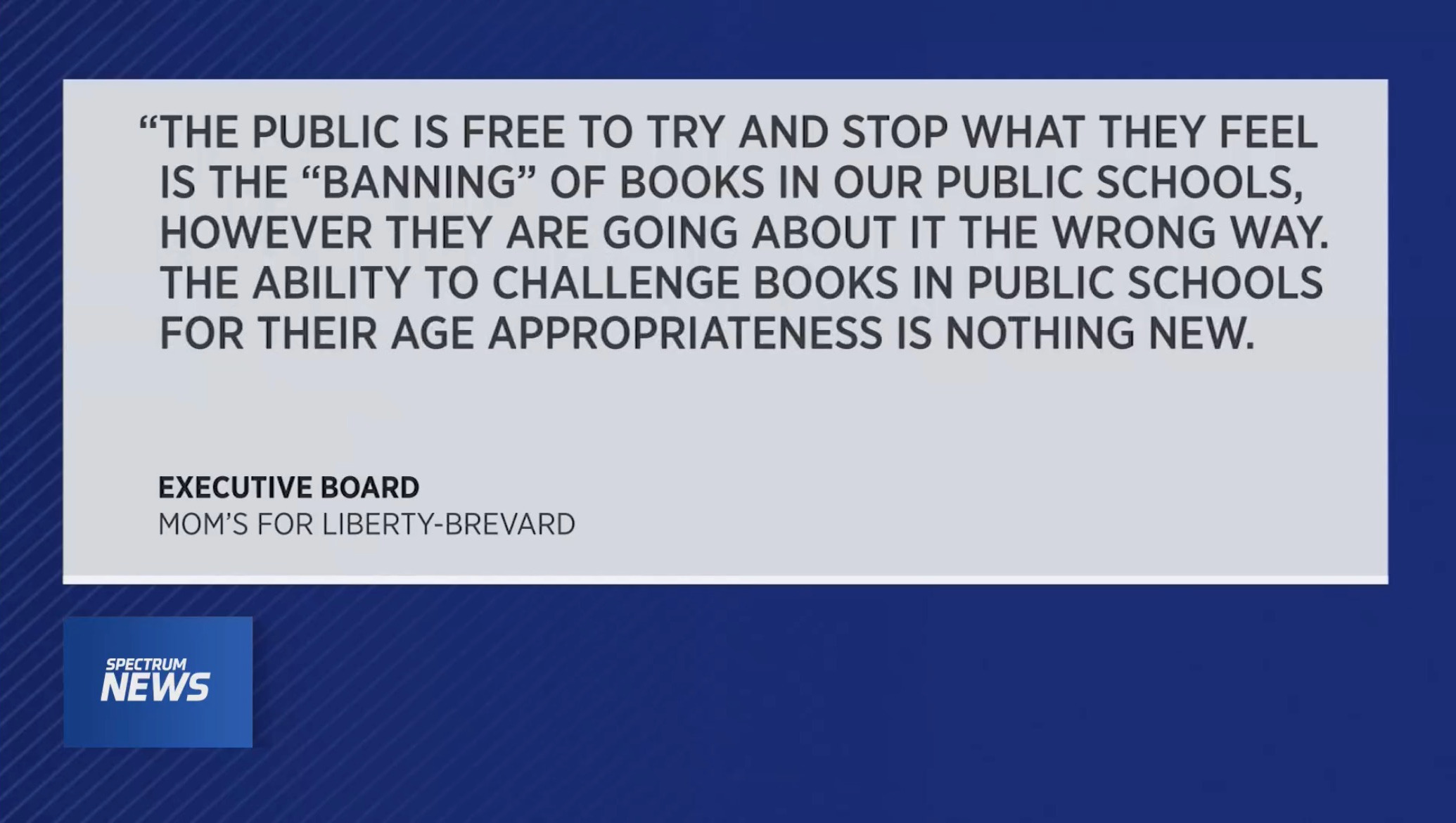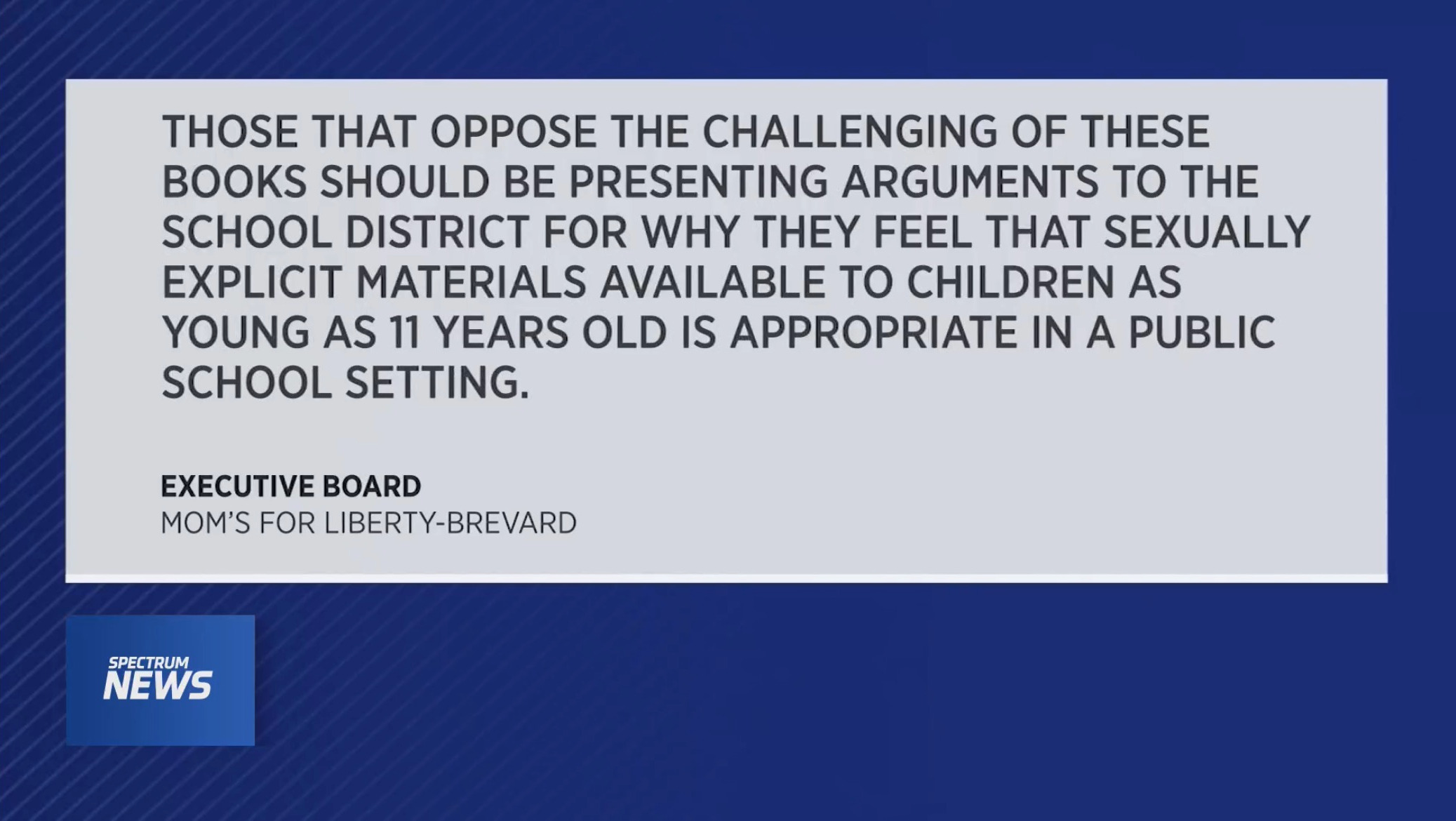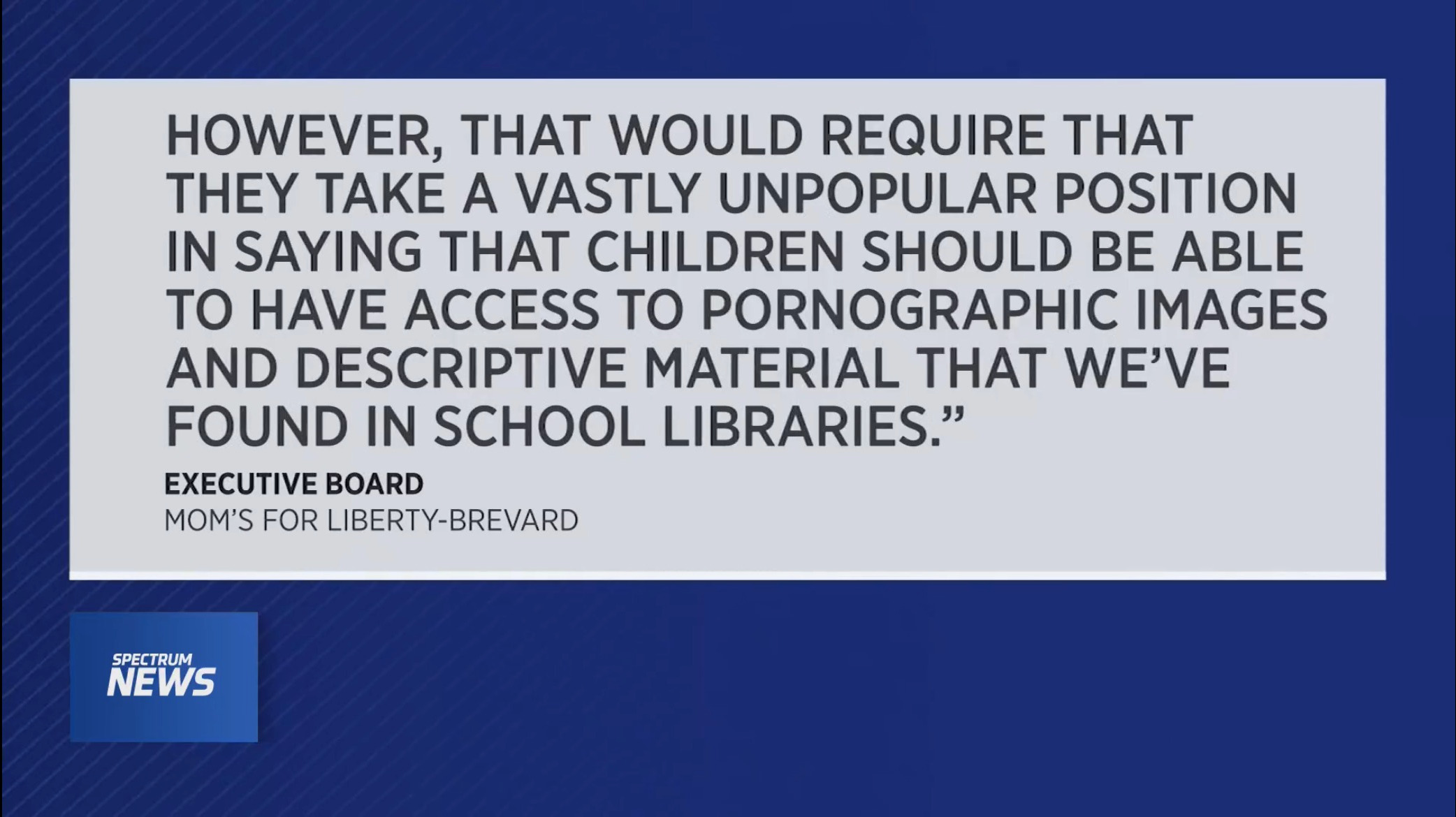 Let's unpack some of that, however much it makes my brain ache.
The public is free to try and stop what they feel is the "banning" of books in our public schools
Right out of the gate, a favorite M4L trope. They really don't like the word "banning" being used to describe the removal of books, and forbidding their return or replacement. The fact that this is literally what "banning" means doesn't assuage them; the counter-argument seems to be that if a book can still be found anywhere else, it's not actually banned. As I've stated in the review meetings, the books are being banned from the only places the school district has authority. But it's the first step in a consistent drive to make the other side appear unreasonable.
However they are going about it the wrong way… those that oppose the challenging of these books should be presenting arguments to the school district…
This is adorable. Watch any recent school board meeting to see many examples of people arguing against the banning of books. But that's not the "right way", as it has no effect whatsoever.
Here's the thing – challenging a book is trivial. You submit a form with your reasons for wanting the book removed, pretend you've actually read the book (even if you later admit you haven't) and the district will take a look.
The decision was made last year to deal with the ensuing challenges by creating the aforementioned review committee. Five parent volunteers, one nominated by each school board member, and a number of subject matter experts from the school district — media specialists, administators, people who actually know what they're talking about. Seriously, if you watch the meetings, you'll see how knowledgeable and invested they are in the kids and their books.
The whole committee was terrific — even when we disagreed, we'd have healthy, good-faith debates about the merits, problems and potential remedies (and the questionable necessity of any remedies). It was sincerely rewarding and encouraging. (cue ominous music)
I don't think M4L was terribly happy with the results of the first two reviews, as both of the books (this and this) are still on the (high school) shelves, albeit with restricted access.
Oops, did you assume good faith when they were ranting about "11-year-olds"?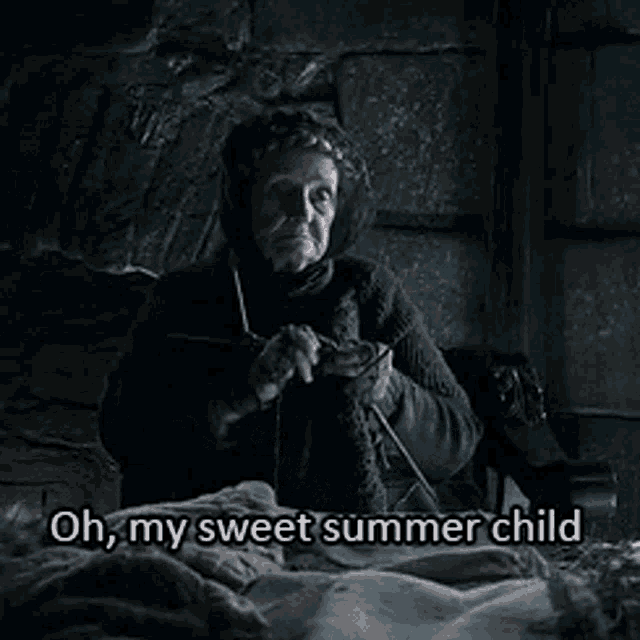 M4L puts fact-checking up there with CRT on their "it's inconvenient and makes bigots uncomfortable, make it go away" list.
But never fear! The fall school board elections swept two board members out, in favor of M4L-approved replacements. Alongside an existing member (now chair) who is becoming infamous for performative-tough-guy demagoguery, the board now has a consistent pro-nonsense majority.1
Anyone campaigning on "No CRT!" and (more retro fun) the bathroom wars is making it very clear that they are in no way interested in independent thought. Or "thought", period.
Remember how we've only had two review committee meetings so far? Funny story. The review committee is "on hold" while the new members choose replacements for the parent volunteers appointed by their predecessors (I'm still on the committee, to the degree that this means anything). A month and half later, crickets on the resumption of meetings.
And when they do resume? Well.
On the pretext of some unspecified "conflict of interest" 2, the board 3 decided to declare the district's committee members — you remember, the media specialists and others who actually have a clue how anything works — non-voting members. That is, the only votes will be the school board's five parent representatives. The experts are there to be applauded and ignored, much like NAACP leaders at a "discipline" meeting.
If you've been keeping track, that means that when (if) the committee resumes, the vote is a likely-guaranteed 3 out of 5 in favor of whatever M4L wants to happen.
Oh, and in the meantime, they also decided that all challenged books should be removed immediately from the shelves (in the interest of, uhhhh, "safety" I guess) until they can be reviewed (at our glacial-at-best pace). You read that right, the books have vanished just because M4L challenged them. But please don't call them "book banners', you inconsiderate so-and-so.
So, yeah, the "right way" to "challenge the challenges" is a facade at best. But we keep trying, even though…
that would require that they take a vastly unpopular position in saying that children should be able to have access to pornographic images and descriptive material
Part of that would be very unpopular, if anyone was arguing for it. You'll again be shocked to know that (a) no one wants pornography in school libraries and (b) no one has found any, either.
M4L uses whatever definition of "pornography" fits the conversation at hand, mostly involving a fictitious "read aloud" standard 4. That's when you pretend that a person creepily reading selected passages out loud at a public meeting is the same as a high school student reading that same passage to themselves, in the midst of a 700-page book. 5
But again, fact-checking, how does that even work? And so, I've been labeled a "groomer" for voting to keep a book on the shelves of, at last count, 2 high school libraries. Also, apparently, my rainbow socks at one meeting "told the whole story". I'd like to say M4L doesn't send their best and brightest, but I haven't met the better and brighter counterexamples. Unimpressive people making inconsistent-to-incoherent arguments, somehow relentlessly making "progress". The Banality of Evil, indeed.
Oh, and "descriptive material" being lumped in with the spurious "pornographic images"? Another favorite M4L sleight-of-hand, lump in the stuff you just don't like with the stuff that sounds terrible.
None of this, of course, explains M4L going after "How to be an Antiracist" in districts across the country. Other books included in Foundation 451's Banned Books tent include "Nickeled and Dimed" and other socially-conscious books with no sex whatsoever. They just run against the M4L/DeSantis mission to Comfort the Comfortable and Afflict the Afflicted.
Maybe I just don't learn. Maybe I like tilting at windmills. Or maybe I hang on to hope and sanity because giving up is unbearable. I know that standing up and encouraging others to do the same is the only way to make any progress, or even slow down the crawl towards Gilead.
Make noise. Talk to people. Donate to Foundation 451. See you at the next rally, or meeting. Maybe the book review committee will even exist once again.